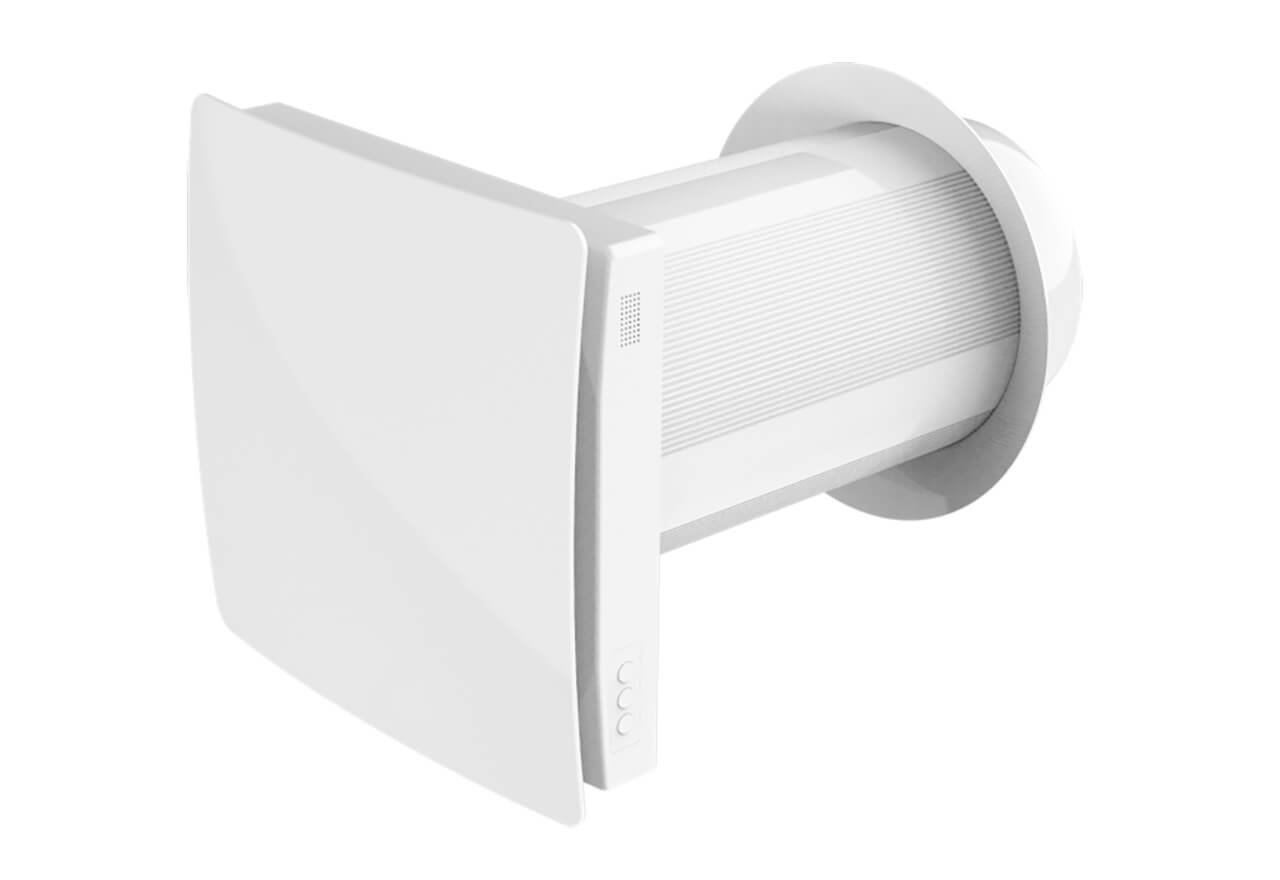 Heatvex Basic
760.21.1000.2
Ventilates and recycles the heat 90% - with dust filter - with noise filter exit hole Ø100 mm - with humidity control - with remote control - covers up to 27m2
Ventilation in the home is necessary to avoid mould, fungus and rot, as well as to reduce the amount of radon gas. A bad indoor climate rhymes with fatigue, headaches, nausea and serious respiratory diseases.
Ventilation contributes to achieving a healthy indoor climate for the house's residents. The solution can consist of an ordinary fan that only draws the air out, or a central heat recovery system. It is often expensive to acquire and install, because valves must be set up and piping must be established in the home. A good and well-functioning alternative is decentralized ventilation with heat recovery – an effective solution for a better home with a healthy indoor climate. Good for the indoor climate in all rooms.
Thermex Heatvex is suitable for secondary rooms in the house – including bathrooms, bedrooms, cellars and storage rooms. Thermex Heatvex is a decentralized fan with heat recovery that effectively ventilates your home around the clock. Thermex Heatvex alternately blows the air out and in through a heat exchanger, which absorbs heat when it is blown out and releases heat when it is blown in. Thereby you achieve balanced ventilation in your home with a healthier indoor climate, while saving money on reheating the replacement air. Thermex Heatvex is equipped with a dust filter that captures particles from the outside and a moisture sensor that regulates the suction power itself depending on the need. Thermex Heatvex is controlled by remote control.

UN climate goals
This product supports the UN's climate goals by saving energy. It can, for example, be to reuse the heat in a heat recovery system, or to use recirculation to avoid sending heated air out of the house.

Remote control
The remote control makes it easy and convenient to operate your Thermex product. You don't even have to get up - Then it doesn't get any easier.
Weight and measurements
Aftræksdimension (mm)
Ø160